Cirrus Slim Profile Junction Box
Slim profile junction box with hanger bars mounts to studs spaced between 16 to 24 inches apart behind drywall. Allows low voltage DC wires from remote power supply to connect to channel wires. Compatible with Alinea 120 volt linear wall mount by Aamsco. The junction box opening is covered by fixture for a clean, safe connection. Includes a goof plate which may be plastered and painted.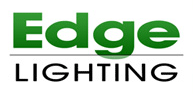 See it in a New Light with Edge Lighting. We start with a basic lighting problem and solve it from a technical stand point while incorporating the essential elements of contemporary yet timeless design. We develop and manufacture specification grade, energy efficient fixtures that exhibit superior craftsmanship and aesthetics, while utilizing the latest in engineering technologies. The simple yet elegant collection is perfect for a variety of indoor and outdoor applications in both residential and commercial settings. Made in the USA.